Plenary Lectures

Check out the mini-curriculum, just click on the Speaker's name: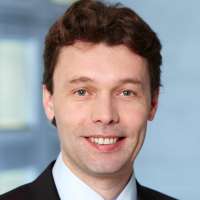 PROF. BRUNO SUDRET
PROF. BRUNO SUDRET
Bruno Sudret is a professor of Risk, Safety and Uncertainty quantification at ETH Zurich since 2012. His teaching and research interests are computational methods for uncertainty quantification, reliability and sensitivity analysis, Bayesian approaches for model calibration and reliability-​​based design optimization, among others.
B. Sudret received a master's of science from the Ecole Polytechnique (France) in 1993. He then obtained a master's degree and a Ph.D in civil engineering from the Ecole Nationale des Ponts et Chaussées (France) in 1996 and 1999, respectively. Dr. Sudret has been working in probabilistic engineering mechanics and uncertainty quantification for engineering systems since 2000: first as a post-​​doctoral fellow at the University of Berkeley (California), then as a researcher at EDF R&D (the French world leader in nuclear power generation) where he was the head of a group specialized in probabilistic engineering mechanics (2001-​​2008). From 2008 to 2011 he has worked as the Director of Research and Strategy at Phimeca Engineering (France).
B. Sudret is the author and co-​author of more than 250 publications in journal and conference proceedings. He currently serves in the editorial board of Reliability Engineering and Systems Safety, Probabilistic Engineering Mechanics and Structural Safety. He promotes the dissemination of uncertainty quantification techniques through the development of the software UQLabcall_made and the community platform UQWorldcall_made.
ETH ZÜRICH, DEPT. OF CIVIL, ENVIRONMENTAL AND GEOMATIC ENGINEERING
Surrogate models for uncertainty quantification in computational sciences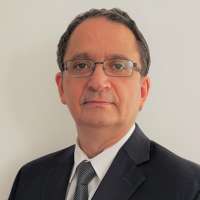 PROF. EMÍLIO CARLOS NELLI SILVA
PROF. EMÍLIO CARLOS NELLI SILVA
Dr. Silva is Professor Titular of Department of Mechatronics and Mechanical Systems Engineering at Polytechnic School of University of São Paulo (USP), Brazil. He obtained Bachelor and master degree in Mechanical Engineering from Polytechnic School, USP, in 1990 and 1993, respectively, and the Ph.D. degree in Mechanical Engineering from The University of Michigan, Ann Arbor, USA, in 1998. During his Ph.D studies at U. of Michigan, he received two awards: Distinguished Achievement Award and Ivor K. McIvor Award, given in recognition of excellence of academic staff, and excellent performance in research, respectively. Dr. Silva has a productivity research fellowship from CNPq (Brazilian Council for Scientific and Technological Development) level 1A. His research focused primarily in studying topology optimization methods applied to multiphysics problems, including fluidic systems such as blood pumps. Currently, he is also the Director of Engineering Program of Research Center for Gas Innovation (RCGI) (https://www.rcgi.poli.usp.br/pt-br/). As a result of the dissemination of his research work during his career, Dr. Silva has published 130 publications in indexed international scientific journals. Dr. Silva is a member of the editorial board of journals MRC, JSMO, IJSSD, IJCESM, and editor-in-chief of the journal "Polytechnica". He was the "Chair" of the "MM&FGM2014" congress, held in Brazil, 2014. Dr. Silva acts as an ad hoc consultant for national and international funding agencies.
UNIVERSITY OF SÃO PAULO, POLYTECHNIC SCHOOL

Incompressible Fluid Flow Design: a Topology Optimization Approach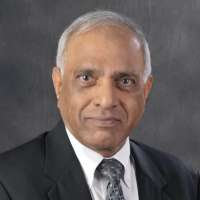 PROF. JUNUTHULA NARASINHA REDDY
PROF. JUNUTHULA NARASINHA REDDY
Dr. Reddy is a Distinguished Professor, Regents' Professor, and inaugural holder of the Oscar S. Wyatt Endowed Chair in Mechanical Engineering at Texas A&M University, College Station, Texas. Dr. Reddy, an ISI highly-cited researcher, is known for his significant contributions to the field of applied mechanics through the authorship of 24 textbooks and over 800 journal papers. His pioneering works on the development of shear deformation theories (that bear his name in the literature as the Reddy third-order plate theory and the Reddy layerwise theory) have had a major impact and have led to new research developments and applications. Some of the ideas on shear deformation theories and penalty finite element models of fluid flows have been implemented into commercial finite element computer programs like ABAQUS, NISA, and HyperXtrude. In recent years, Reddy's research has focused on the development of locking-free shell finite elements and nonlocal and non-classical continuum mechanics problems involving couple stresses and damage and fracture in solids.
Dr. Reddy has received numerous honors and awards. Most recent ones include: 2022 IACM Congress (Gauss-Newton) Medal, 2019 SP Timoshenko Medal from American Society of Mechanical Engineers, 2018 Theodore von Karman Medal from the American Society of Civil Engineers, the 2017 John von Neumann Medal from the U.S. Association of Computational Mechanics, the 2016 Prager Medal from the Society of Engineering Science, and 2016 ASME Medal from American Society of Mechanical Engineers. He is a member US National Academy of Engineering and foreign fellow of the Brazilian National Academy of Engineering, Indian National Academy of Engineering, the Canadian Academy of Engineering, the Chinese Academy of Engineering, the Royal Engineering Academy of Spain, the European Academy of Sciences, and the European Academy of Sciences and Arts.
TEXAS A&M UNIVERSITY, COLLEGE OF ENGINEERING
COMPUTATIONAL APPROACHES FOR ARCHITECTED MATERIALS AND FRACTURE IN SOLIDS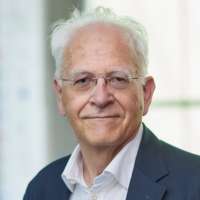 PROF. PETER WRIGGERS
PROF. PETER WRIGGERS
Professor Dr.-Ing. habil. P. Wriggers studied Civil Engineering at the University Hannover, he obtained his Dr.-Ing degree at the University Hannover in 1980 on "Contact-impact problems". From 1983-84 he was Visiting Scholar at the UC Berkeley, USA. In 1990 he was appointed as Full Professor at the Institute of Mechanics at TH Darmstadt. In 1998 Prof. Wriggers changed to the Leibniz University Hannover where he held the chairs for Mechanics in Civil Engineering and in Mechanical Engineering. Since April 2022 he is Emeritus Professor at Leibniz Universität Hannover and was awarded the status of "Leibniz Emeritus". From 2003 to 2004 he held the position of "Linkage Professor" at the University of Newcastle in NSW, Australia. From 2014 to 2021 he was Vice-President for Research of the Leibniz University Hannover. Peter Wriggers is member of the "Braunschweigische Wissenschaftliche Gesellschaft", the Academy of Science and Literature in Mainz, the German National Academy of Engineering "acatech" and the National Academy of Croatia. He was President of GAMM, President of GACM and Vice-President of IACM. Furthermore, he acts as Editor-in-Chief for the International Journal "Computational Mechanics" and "Computational Particle Mechanics". He was awarded the Fellowship of IACM and received the "Computational Mechanics Award" and the "IACM Award" of IACM, the "Euler Medal" of ECCOMAS as well as three honorary degrees from the Universities of Poznan, ENS Cachan and TU Darmstadt.
LEIBNIZ UNIVERSITAT HANNOVER, INSTITUTE FOR CONTINUUM MECHANICS
Virtual elements in solid mechanics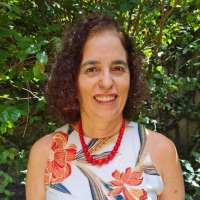 PROF. SILVANA MARIA BASTOS AFONSO DA SILVA
PROF. SILVANA MARIA BASTOS AFONSO DA SILVA
Silvana Maria Bastos Afonso is a full Professor in the Department of Civil Engineering at Federal University of Pernambuco (UFPE), Brazil, where she is the co-Leader of the High Performance Computing on Computational Mechanics (PADMEC) group. She also has been a Research Fellow from the Brazilian National Scientific Research Council (CNPq) since 1999 and is she is a Permanent Member of the Graduate Program on Civil Engineering. Silvana has been a member of the Brazilian Association on Computational Methods in Engineering (ABMEC) since its foundation and she is also a member of the International Association for Computational Mechanics (IACM). She has co-authored over 300 research publications in referred journals and in conference proceedings on different subjects. She supervised 135 students of different levels and currently there are 13 students under her supervision. Participant in more than forty awarded projects, mainly as coordinator. She graduated at Civil Engineering from Federal University of Pernambuco (1984), master's at Civil Engineering from Civil Engineering (1988) at PUC, Rio de Janeiro and Ph.D. at Civil Engineering from University of Wales – Swansea (1995). From (2002-2003) she did a Pos-Doc at Massachusetts Institute of Technology (MIT) at the Aeronautics and Astronautics department. She has experience in Civil and Mechanical Engineering, focusing on Methods of Synthesis and Optimization applied to the Mechanical Project, acting on the following subjects: surrogate methods, reduced basis method, optimization, shells. Also, about last fifteen years she has been applying optimization methodologies to solve Petroleum Reservoir Engineering problems. Integrity analysis, reliability analysis, maintenance of pipelines with defects and uncertainties considerations in the optimization of problems are other focus of her research in these days.
FEDERAL UNIVERSITY OF PERNAMBUCO, DEPT. OF CIVIL AND ENVIRONMENTAL ENGINEERING

Reservoir Production Management and Pipeline Integrity Analysis: Strategies for Solving Computationally Challenging Problems.
---
Foz do Iguaçu - Paraná
Imagine a unique place! Imagined?! Now add to all this: one of the 7 Wonders of Nature - Iguazu Falls.
Foz do Iguaçu/PR
Imagine a unique place! Border between three countries - Brazil, Paraguay, Argentina; more than 80 ethnic groups living in peace and harmony; excellent hotel park; Grand shopping center. Imagined?! Now add to all this: one of the 7 Wonders of Nature - Iguazu Falls, and one of the 7 Wonders of the Modern World - Itaipu Binacional. This is Destination Iguazu, the Destination of the World, that awaits you for an unforgettable visit.
More informations: https://www.iguassu.com.br/planeje-sua-viagem/cidades/foz-do-iguacu/
Event Location
Bourbon Cataratas do Iguaçu Resort
Only 12 km from the Iguassu Falls – named one of the New 7 Nature Wonders -and 10 km from the Foz do Iguaçu International Airport, the Bourbon Cataratas do Iguaçu occupies a total area of 245 thousand m². The hotel offers a complete structure for business and leisure in perfect harmony with the exuberant nature in the region.
The Bourbon Cataratas is surrounded by lush gardens. The property offers a wide range of activities for all to enjoy, including 2 swimming pools, a tennis court and a kids club. You can also enjoy a relaxing day at the spa, including massage and sauna services for an extra charge.

Endereço: Av. das Cataratas km 2,5, Nº 2345 - Foz do Iguaçu/PR - CEP: 85853-000